Preserving coating spray for plastics – matte
Anti-static spray that restores the natural look. It does not leave a greasy layer.
From:
8.50 zł
10.46 zł

with VAT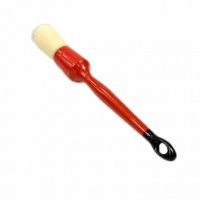 Profesjonalny pędzel detailingowy jasne włosie - 25 mm
Wysokiej jakości pędzelek detailingowy, długość włosia ok 4,4 cm. Odporny na chemię.
From:
20.00 zł
24.60 zł

with VAT
Plastic Surfaces Cleaning Solution
Bez trudu usuwa nawet stare, uporczywe plamy. Czyści powierzchniowo, nie wymaga szorowania. Posiada właściwości antystatyczne.
From:
15.00 zł
18.45 zł

with VAT